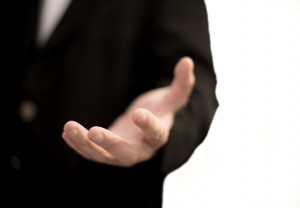 Fully Integrated Receipt Printer & Barcode scanner in POS System Currently, there are no readily available Singapore POS systems in the market that we know of which are as mobile as POS on-the-Go. The closest available option that we have seen is an ipad solution with a POS application which still has to be connected to a bluetooth printer and bluetooth scanner. There are several issues with the iPad POS system, for example, the iPad is way more fragile than our hardware and thus, people may not want to carry it around as much. The iPad's battery life is also not able to last a full day without needing to be charged, thus it may pose as a problem for daily sales if there is a need for the iPad to be without its charging point. With the need to also connect it to a bluetooth printer, where the bluetooth printer needs a power plug, this solution becomes less mobile than it actually is. Thus, the solutions in the market right now only appear to be mobile when it fact it is not as mobile as we think they are. Our POS on-the-Go hardware has LCD touchscreen capabilities, is light and sturdy and also has a battery life of up to 2 days easily. This means retailers can do sales for a day or two without having to worry about insufficient battery life or durability of our hardware. This is as especially useful for retailers that are conducting outdoor events with the need for a very mobile POS system. With the integrated receipt printer and scanner in the hardware, issues of connectivity to bluetooth printers and scanners will be eliminated. This mobile POS hardware will allow sales transactions to be completed anytime, anywhere, online or offline. This will greatly reduce the hassle and worry of connectivity and help to speed up sales transactions on the go. This mobile POS system will definitely value add to the efficiency of sales transactions and reduce long lines and waiting time for customers in today's world of quick transactions and response.

Stock taking done with the same POS machine as used for sales
At present, the available Singapore POS systems do not have fully integrated stock take functions. For example, some solutions would require retailers to purchase a separate machine to do stock taking. After which, they would have to extract the excel file through a software followed by injecting this file back into their system to complete their stock taking task. This is a tedious process as along the way mistakes can occur. After all, stock control is very important for retailers. With our streamlined POS system, it is a one stop solution for all POS retailers. The same machine can be used for functions like the addition of products to barcode printing to sales transactions and stock take and inventory management. A higher value-added service is that stock taking can be done during operational hours through our unique location system. Our location system allows retailers to stock take a certain part of their store at a time which means they do not have to shut down their business whenever stock take is being conducted. Stock taking can be done as an iterative process and this will allow cost savings on manpower and time used to stock take can be reduced significantly. On top of that, our POS cloud system will store the data and reports can be generated almost instantly to show the difference in quantities before and after stock take. This can also be used as an audit report in the event the company's stocks are being audited.

Save lots of space for retailers (Save space = Save money)
Retail space is money. On average, it costs about $40 per square feet of retail space. A standard POS system requires about 10 square feet of space. That is about $400 a month being spent on just accommodating a bulky system. Our mobile POS hardware hardly occupies any space so there can be sales staff doubling up as cashiers and carrying the mobile POS hardware around for easier sales transactions and stock taking functions.
Full Cloud Backend System
All transactions from our hardware gets pushed to the POS cloud system. Our Web based system allows retailers to manage multiple stores. Reports needed on a daily or monthly basis can also be generated very quickly, for example, inventory management reports, CRM reports, employee performance reports & any other reports needed to control the business. We have made a very easy and user-friendly interface for POS retailers to use. All our reports can be generated instantly with a click of a button which generates a pdf document to be emailed, WhatsApp-ed or even printed. Clients do not even need a laptop as the syncing function from the POS hardware allows real-time information to be updated on our POS cloud system and any device with access to a web browser is sufficient to attain access to inventory management and to get all reports needed. This allows useful information to be available almost instantly at anytime and anyplace. A private subdomain will also be given which only you and your employees will know and everything in the system is password protected, encrypted and secure. Access for different users can be managed and restrictions can be set in place to ensure accuracy and to keep information reliable but also available.

We Provide both Hardware and Software Support
Most POS providers that we know of either provide software or hardware and hardly provide both solutions at once. In the event of hardware issues, clients have to contact third party providers for help, for example, when their iPad is damaged or when the bluetooth printer or barcode scanner is not working. All these hardware are provided by different parties and are usually given as part of the package by software solution providers. However, they will still revert clients back to hardware manufacturers in the event of hardware malfunctions. Also, with software solution providers, many are not cloud based software. Those that are, usually are not based in Singapore and are just resellers of software as a service solutions. This makes it hard for retailers in the event some customisation is needed or some help is needed when the software has bugs. We own both the hardware and software for our mobile POS system and in the event of any issues, we can solve them instantly. If it is a hardware issue, a one for one swap can be done with the existing client database and software still intact. If it's a software issue, we can deploy bug fixes instantly which retailers will receive instantaneously.

POS Hardware has EMV chip reader & NFC reader (PIC Approval still needed)
In our aim to become the best POS provider with the top POS system readily available in the market, we are constantly trying to integrate the payment functions into our POS hardware to make our POS system a fully integrated one-stop service. As of now, this vision is still a pipe dream. We aim to allow payments to be done on the same machine as the one used to capture the sales. However, there are several PCI compliance issues that we need to sort out. We have the capability to develop the software needed but we need time to make it happen. We are trying to work with banks and are in talks with MAS to make this a possibility by next year. We have big dreams to make this happen and to make every POS retailer's dream come true.

Unique patent pending departmental store vendor module
Our POS department store system is indeed very unique. In fact, we have filed a patent application for it last January. We are waiting for the outcome as patent approval takes awhile to pass through. Currently, department stores use a handwritten memo system with pre-printed price tags to conduct its sales. This being the result of department stores taking care of payment while vendors take care of making the sale. The stock is ultimately owned by vendors but payments are received by department stores. This creates a Point of Sale nightmare for department store vendors as they have no idea of items that were sold and can only find out at the end of the month when the department store sends a monthly report. Our solution solves all these pain points. Below are the main highlights of our mobile POS system and the problems it solves. 1) Reduces Human Error which will in turn ensure that the correct amount is being charged at all times at the right sales counter.
a) The total amount and total items is shown on the on-hold receipt generated from POS on-the-Go which can be tallied with the amount shown at the cashier. Number of items can also be physically counted to check if it's the same as it is on the on-hold receipt.
b) No more having to decipher the fashion consultant's scribbly handwriting which might result in wrong prices being keyed in or wrong quantities being tabulated.
c) Merchant code can be placed in the form of a barcode on every sales chit memo. No manual entry is needed by the cashier which prevents the wrong brand from getting the recognition for the sale.
Result: Greater profits and more reliable data. 2) No more sales chit form needed or having to print price tag stickers for the fashion consultants to have to stick onto the memo pads. Result: No more having to worry if there are enough stickers of different prices and cost is saved on printing price tags and sales chit forms. 3) If the different brands in the department store use this mobile POS system, we can integrate an inventory system for them which gives the business owners real time information through our web portal because of our POS cloud system. This will allow them to have reports readily available on hand and to know the sales patterns of all products and which product sells best. As of now, perhaps only monthly or quarterly sales analysis can be done as it takes time for the inventory to be tabulated manually. Our on hold function will be able to ensure stock accuracy and inventory management will be made easy. Result: Business owners know what customers prefer and push those products which results in greater sales from the brand and in turn greater sales for the department store. 4) Checking of sales at the end of the month would be easy for each individual brand as the data will be stored digitally and available readily on our POS cloud system. Result: If there is any discrepancy, it can be verified easily as it will all be online so even if memos are lost, it can be verified as the system can print the sold items again or it can be viewed electronically. 5) Salesperson saves time by not having to sign on the sales chit or writing down which sales counter they are from. The receipt printed has the sales counter's name (in barcode format as well so it can be easily read by a barcode reader) and the promoter's name will also be shown on the receipt. Result: No confusion will be present as the electronic sales chit will show exactly which sales counter and which promoter did the sale. As of now, it is possible that they can forget or not have the time to write down these things on the form.